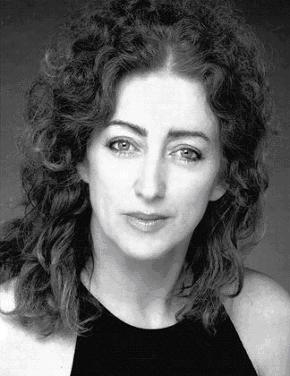 About Vered
My loving intention is to help people align themselves to their purpose and release blockages, thus allowing the joy of mental, physical and emotional health.
I have a background in acting, voice-overs, Teaching, French & Spanish interpreting and subtitles, Company Management, Psychotherapy and Astrological Consultation, but changed my direction in the early 90's after a profound, other worldly, spiritual experience.
As a result, I left a beautiful, safe, literal life to enter into the sometimes rocky, yet ecstatic terrain of my Divine Purpose.
This involved exploring my past lives and other time, space connections and training in Clinical Hypnotherapy, Level I and II QHHT with Dolores Cannon herself, PostGrad studies in Psychotherapy & training in Family Constellations.
In seeking the authenticity of my personal blueprint, I was challenged by health issues and an ever-widening paradigm shift. I was able to heal myself from ovarian cancer and avoid surgical and pharmaceutical intervention. As the years unravel, my understanding of this event deepens and expands.
A hypnotic regression years ago birthed my fascination with deep hypnosis, the session allowing me to "remember" and "re-experience" my other dimensional selves and my personal history of interaction with beings from the Pleiades & elsewhere.
The experiential realisation of my multidimensionality, compelled me to enable others to understand their true authentic selves.
This work, especially over the last few years, as the world undergoes tremendous change, has been a privilege and has cradled me from seeking Expertship into surrendering to the Absolute Truth of the Multiverse, which continues to reveal itself and unfold. It is you the client, through your courage to explore, which enables the Divine dynamic of mutual continual discovery.
It is my heart felt passion to help others liberate themselves into their truth and also to share my ever evolving understanding of other dimensional realities as part of the raising of consciousness, so needed on this planet. The earth is going through an unprecedented renaissance and many people are seeking to redefine themselves accordingly.
Her credentials include:
Post-Graduate Diploma in Counselling & Psychotherapy (ACAP)
B.A. (Honours) (Uni of N.S.W)
Dip of Ed (Sydney Uni)
Diploma of Advanced Past Life Regression (Trained by Dolores Cannon - Level One and Two)
Clinical hypnotherapy (Trained By Akash Olver)
Time line Therapy
Reiki 1 and 2
Samvahan (Trained By Michael Trembath)
Medical Intuition 1 and 2
NAATI 3 accreditation as a French and Spanish translator
Samvahan practitioner
Jungian Astrologer
Family Constellations Training (with Mark Wollyn and Leslie Nipps)
Member of PACFA


Click here to read an article about Vered from the Sydney Morning Herald